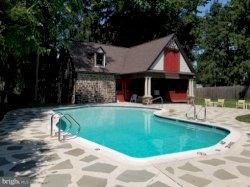 The pool is closed for the season. See you next summer.

Please read the following CDC guidelines for Covid19 safety:


STAY HOME IF YOU DON'T FEEL WELL
Or if you tested positive for COVID-19 or were exposed to someone with COVID-19 in the last 14 days
STAY 6 FEET AWAY FROM PEOPLE...
who don't live with you, both in and out of the water and avoid sharing items with other people
WEAR A CLOTH FACE COVERING...
when not in the water. Don't place cloth face coverings on children under age 2 or anyone who has trouble breathing or is unconscious, weak, or otherwise unable to remove the cover without help.
WASH YOUR HANDS OFTEN...
with soap and water for at least 20 seconds or use hand sanitizer with at least 60% alcohol


RULES AND REGULATIONS
Guests are not allowed during the Covid 19 situation and until the board allows. 
Chairs will not be provided during the Covid 19 situation. Residents may bring their own.
During the Covid 19 situation, a maximum of 6 residents may use the pool at a time. ALL RESIDENTS MUST SIGN IN WITH THE LIFEGUARD.
The bathroom in the barn will be closed.
Children under 12 must be accompanied by an adult 18 or older. Parents are responsible
for the safety and conduct of their children.
The following are not permitted in the enclosed pool area:
Alcoholic beverages
Animals of any kind
Glass containers or other breakable materials
Radios, speakers, televisions or musical instruments
Running, wrestling, splashing, ball-playing or similar activity which would disturb others
Cell phone conversations (except for emergencies)
No person whose abilities are impaired by alcohol or drugs will be permitted within the
enclosed pool area.
Persons who are ill, have skin inflammations, open sores or are wearing bandages are not
permitted in the pool.
All refuse must be placed in trash containers provided.
No floating devices or toys are permitted in the pool without permission from the lifeguard.
We remind you to exercise caution when using the pool area and that you assume any risks resulting from that activity.

COMPLAINTS AND BOARD AUTHORITY
Any complaints regarding the action of others with respect to the pool area must be formally communicated to the Board by email or in writing and signed.
The Board may refuse the use of the enclosed pool area to any individual who violates any of the regulations or whose behavior, in the Board's opinion, is not in the best interest of others.