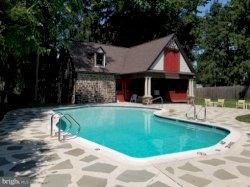 The pool is closed for the season and will reopen next June. We will post the opening date in the spring.



RULES AND REGULATIONS
Units are limited to three (3) guests at any one time and must be accompanied by a resident.
Guest privileges should not be abused. ALL RESIDENTS AND GUESTS MUST SIGN
IN WITH THE LIFEGUARD.
Children under 12 must be accompanied by an adult 18 or older. Parents are responsible
for the safety and conduct of their children and children of their guests.
The following are not permitted in the enclosed pool area:
Alcoholic beverages
Animals of any kind
Glass containers or other breakable materials
Radios, speakers, televisions or musical instruments
Running, wrestling, splashing, ball-playing or similar activity which would disturb others
Cell phone conversations (except for emergencies)
No person whose abilities are impaired by alcohol or drugs will be permitted within the
enclosed pool area.
Persons who are ill, have skin inflammations, open sores or are wearing bandages are not
permitted in the pool.
All refuse must be placed in trash containers provided.
No floating devices or toys are permitted in the pool without permission from the lifeguard.
COMPLAINTS AND BOARD AUTHORITY
Any complaints regarding the action of others with respect to the pool area must be formally communicated to the Board by email or in writing and signed.
The Board may refuse the use of the enclosed pool area to any individual who violates any of the regulations or whose behavior, in the Board's opinion, is not in the best interest of others.